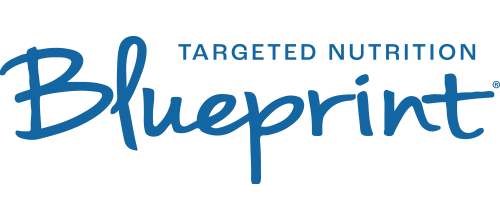 Blueprint® Finishers are nutrient-dense products designed for the producer who wants optimal performance and high-value nutritional programs for finishing cattle.  
About the Product
Nutrient-dense concentrate
Designed for producers seeking optimal performance and high-value nutrition for finishing cattle
Helps to provide optimal digestion and nutrient absorption
Unlocks efficiency and animal performance
Readily available organic trace minerals maximize immune health and performance
Nutrient Analysis

 

40:30*

50:35*

Crude Protein, min. %

40.0

50.0

Crude Fat, min. %

1.0

1.0

Crude Fiber, max. %

12.0

12.0

Calcium, min. %

9.1

9.1

Calcium, max. %

10.9

10.9

Phosphorus, min. %

0.3

0.4

Salt, min. %

3.5

3.5

Salt, max. %

4.5

4.5

Potassium, min. %

3.0

3.0

Vitamin A, min. IU/LB

45,000

45,000

Vitamin D, min. IU/LB

4,500

4,500
Vitamin E, min. IU/LB
75
75
*Blueprint Finisher 40:30 includes no more than 30% equivalent protein from non-protein nitrogen.
*Blueprint Finisher 50:35 includes no more than 35% equivalent protein from non-protein nitrogen.
Feeding Directions
Thoroughly mix Blueprint Finisher supplements with grain and roughage. The normal feeding rate of Blueprint Finisher supplements is 1 pound per head daily. Make ration changes gradually. A constant supply of clean, fresh drinking water is necessary for optimum results. 
Caution
This product, which contains added copper, should not be fed to sheep or related species that have a low tolerance to copper. This product has been formulated specifically for beef cattle and is not intended for other species.  
Follow label directions. Adding higher-than-recommended levels of this supplement to feed containing added selenium is not advisable. 
Hubbard Feeds does not use restricted-use proteins in products and follows both FDA and state requirements regarding the use, handling and storage of restricted-use proteins. 
Product Number
#63261 – Blueprint® Finisher 40:30, 50 lb bag
#63259 – Blueprint® Finisher 50:35, 50 lb bag