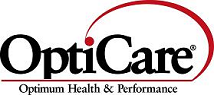 TransRite Sow Ultra is specially formulated to provide a proper cation-anion balance to reduce farrowing stress by decreasing farrowing time.
About the Product
TransRite Sow Ultra uses an encapsulation process which ensures the product is palatable, not hygroscopic and released in the small intestine where it is rapidly absorbed.
Benefits of Feeding TransRite Sow Ultra:
Less farrowing assistance, especially in gilts due to improved muscle contraction.
Lower stillborn rate.
Better feed intake post farrowing resulting in increased lactation feed intake.
Increased piglet viability due to reduced farrowing time.
Heavier weaning weights due to increased sow feed intake and milk production.
Nutrient Analysis

Crude Fat, min %
20.0
Calcium, min %
28.0
Calcium, max %
30.0
Chlorine, max %
49.5
Feeding Directions
Topdress TransRite Sow Ultra at the rate of 25 gms (1 scoop) per head per day for 3 days before parturition. Always supply a source of fresh, clean water.
Caution
This product has been formulated specifically for swine and is not intended for other species.
Product Number
#22348—TransRite Sow Ultra, 4 x 5 lb. 
All products may not be available in all market areas and other products may be offered. Check with your local Hubbard shipping plant or sales representative.