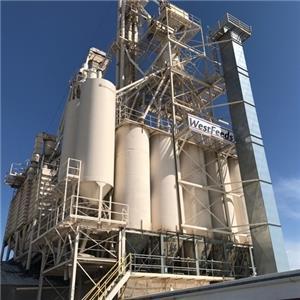 Acquisition strengthens Alltech's commitment to livestock agriculture in the Western U.S.
May 12, 2017
[LEXINGTON, Ky.] — Strengthening its commitment to bringing the latest field-proven technologies to Western U.S. livestock producers and companion animal owners, Alltech has purchased WestFeeds, a leading animal nutrition company in Montana.
"WestFeeds has a strong reputation of providing producers with high quality animal nutrition products," said Michael Castle, COO of Alltech. "We believe there is great benefit for our customers in our teams joining forces for the future."
With state-of-the-art manufacturing plants in Billings and Great Falls, as well as outlets in Billings, Dillon, Great Falls, Lewistown and Miles City, Montana, WestFeeds has a demonstrated commitment to local support.
"Our WestFeeds team is embracing the opportunity to join Alltech because we can see very clearly how our companies' strengths complement one another, to the benefit of our customers," said Jerry Begger, general manager of WestFeeds.
Begger will continue leading WestFeeds, assisted by ten-year Alltech veteran Kyle Klimpke.