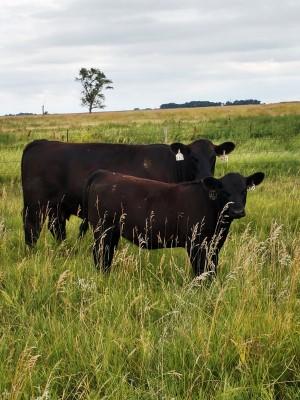 "I decided I wanted to step-up the nutrition on my cows, so in the spring of 2018, I switched to the Blueprint® program with Actigen®. I have been very pleased.  We kept the cows on Blueprint with Actigen through summer and over the winter. Since being on that program, we've had really good conception rates. This spring, they bred back in time despite the challenging muddy, wet and cold conditions."  
"We used Blueprint with ClariFly® this year on the registered cows and saw no pink eye. I also did the pink eye implant. The calves looked super and they were clean. I went down there one day after a rain and the cows were packed up around the corner because it was humid and there was mud and there were hardly any flies." 
- Tony Peckenpaugh, Peckenpaugh Angus – Carthage, SD
---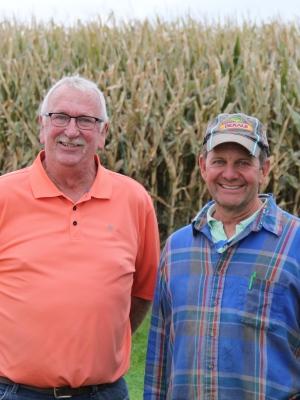 Getting pigs off to a fast start after weaning is important. Jeff Schmitt noticed that after switching to Hubbard's Powerstart program, his pigs had better bloom and their health and performance is tremendous. "The sow unit I get pigs from switched to Hubbard Feeds a few years ago", says Jeff. 
" I really liked the way those pigs looked, so I made the change on my farm and have been very happy. I'm feeding Powerstart to my nursery pigs and DesignRite Blueprint to my finishing pigs and the days to market continue to improve." 
- Jeff Schmitt, Holy Cross, IA
---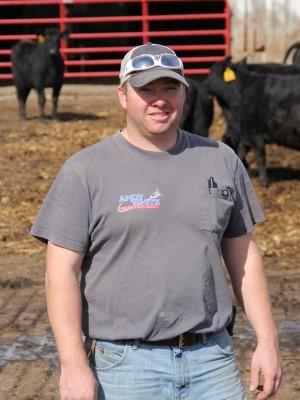 "MY CATTLE STAYED HEALTHY IN A VERY TOUGH FALL."
Despite having 17.5 inches of rain in 30 days, Andy's cattle did not back off feed at all. The cattle were weaned on September 7th with an average weight of 451 lbs. He fed 0.5 pounds of StressGuard Starter Pack Plus for 28 days. When Andy weighed his cattle after 32 days on feed they weighed 550 lbs, which equals a 3.1 lb ADG. 
"With the StressGuard Starter Plus program the cattle showed no signs of snotty noses and we didn't have to give any shots!"
- Andy White, Iowa
---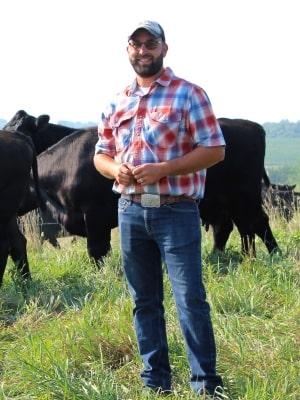 "I have been using both Blueprint® Fescue and Cattle Mineral for over two years. I was dealing with a lot of fescue-related troubles when my Hubbard rep first called on me – lost tails, open cows and bad feet. My rep guaranteed he could fix these problems and he did. I now have two generations with no lost tails or fescue foot and my conception rate has increased. Feeding the mineral is really simple and I like that my rep brings not only product information, but relevant industry knowledge to the table."
- Jerod Flaherty, Lorimor, IA
---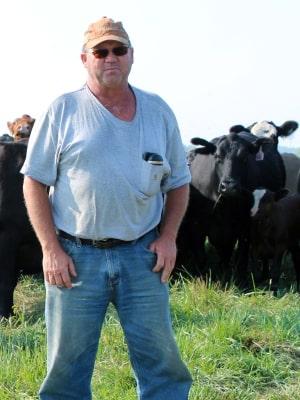 "We currently use Blueprint® Calving Mineral with Bio-Mos® and Blueprint Fescue Mineral with Altosid® IGR on our operation. We started using the calving mineral to combat scours in first and second season calves and scours just seemed to disappear. Despite some wet springs, calves have experienced stronger starts and have a lot more vigor. We then decided to give the fescue mineral a try. Even in the heat of the day, cows will be out eating and our tail loss has really improved. We were also having trouble with wind blowing away our previous mineral because it was too fine, but we don't experience this issue with Blueprint because it is more coarse and consistent."
- Herb Burgus, Osceola, IA
---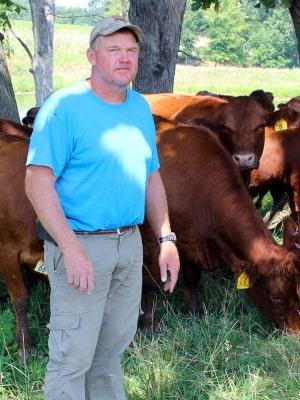 "I have fed both Blueprint® Cattle and Fescue Mineral for several years. I have a better conception rate and have seen a noticeable improvement in haircoat and previous tail and foot issues. I took a break for a bit to try out a cheaper product and noticed a difference in conception rate so I switched back. My Hubbard rep makes things easy to understand and the product works."
- Dan Ide, Lorimor, IA
---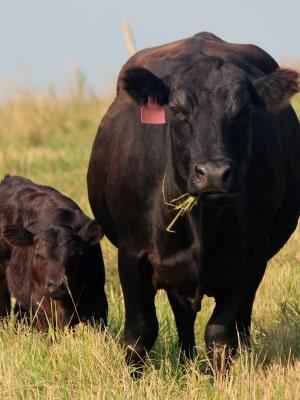 "I like several things about Blueprint® minerals – they're coarse, superior products that perform well and they offer a good selection with a consumption rate that is right on target for most. Blueprint also incorporates a lot of technology that other products don't. Fescue is a big issue in my area and since switching most of my customers to Blueprint products, we have seen better conception rates. Plus, the cost difference equates to pennies per day and customers are saving money in the long run by not having to deal with health issues and open cows. I also like Hubbard's level of service. There are not many companies or representatives out there willing to offer as much assistance and it's no comparison to those I've dealt with in the past."
- Dennis Chaney, Osceola, IA
---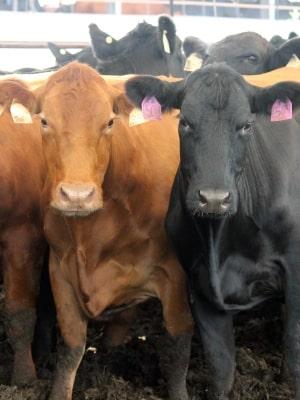 "I feed Blueprint® Fescue Mineral and Blueprint with Bio-Mos®. Since starting my herd on these products, I have experienced no fescue, calving or scours-related issues. When I last AI'd all of my heifers and cows, on first service I had 72 percent bred, and on second service 85 percent were bred, a significant improvement."
- Aaron Mathes, Lorimor, IA
---