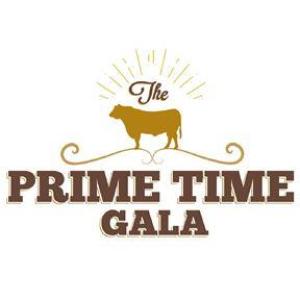 KEENAN mixer wagon donated by Alltech South Dakota for auction raises $32,500 
[BROOKINGS, S.D.] – The Prime Time Gala recently held its fifth annual event in support of Feeding South Dakota, which provides food assistance to hundreds of men, women and children across the state. The South Dakota Cattlemen's Foundation, through support and donations from the agriculture community, including Alltech and Hubbard Feeds, raised $228,602.
Alltech South Dakota donated a KEENAN mixer wagon to the fundraising auction, which raised $32,500 and was sold to Mark and Darren Schmidt from Marietta, Minnesota.
"Alltech is proud to support the Prime Time Gala as the money raised for Feeding South Dakota will go back to the people in our communities who need it most," said CJ Tanderup, Western U.S. business manager at Alltech.
The event, hosted by the South Dakota Cattlemen's Foundation in Sioux Falls, South Dakota, welcomed 1,600 guests. In the past five years, the event has raised over $966,000 for Feeding South Dakota, which has helped purchase 543,624 pounds of beef for those in need across the state.
Five students attending South Dakota schools who are interested in improving beef production and promotion also received $15,000 in scholarships during the gala. In the past three years, $35,000 in scholarships have been awarded.
"As chair of the scholarship committee, I'm proud of these students and their passion and dedication to the future of the beef industry," said Tyler Melroe, beef nutritionist for Hubbard Feeds.
For more information about the Prime Time Gala, please visit sdprimetimegala.com.
-Ends-
Contact: press@alltech.com
Jenn Norrie
Communications Manager, North America
Alltech
jnorrie@alltech.com; 1-403-863-8547
Lori Stevermer
Hubbard Species Marketing Manager
Hubbard Feeds – Part of the Alltech Feed Division
Lori.Stevermer@hubbardfeeds.com; 1-507-388-9471
Photo caption: (copy link to browser to download image)
https://photos.alltech.com/pf.tlx/83q8jA87rwJ2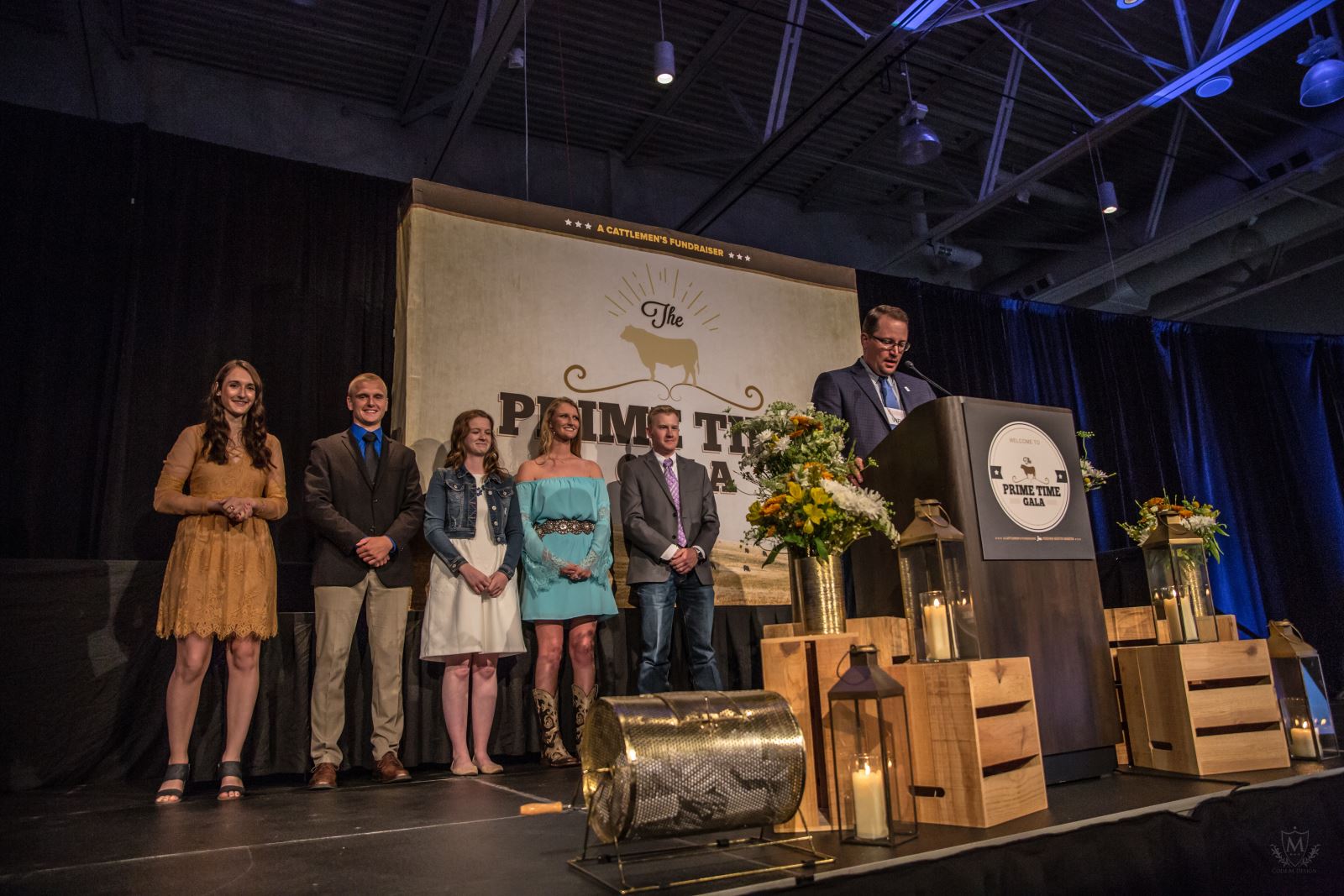 Tyler Melroe, beef nutritionist for Hubbard Feeds and scholarship chair, onstage at the Prime Time Gala with the 2018 scholarship award winners.
From left to right: Hannah Noonan of Howard, South Dakota; Collin VanderWal of Volga, South Dakota; Sadie Vander Wal of Brentford, South Dakota; Mariah Kessler of Pierre, South Dakota; Colin Geppert of Kimball, South Dakota; and Tyler Melroe. 
Photo credit: Michael Woolheater, Code:M Design
Photo Caption (download by copying this link into your browser):
https://photos.alltech.com/pf.tlx/f8f-DfB70jiX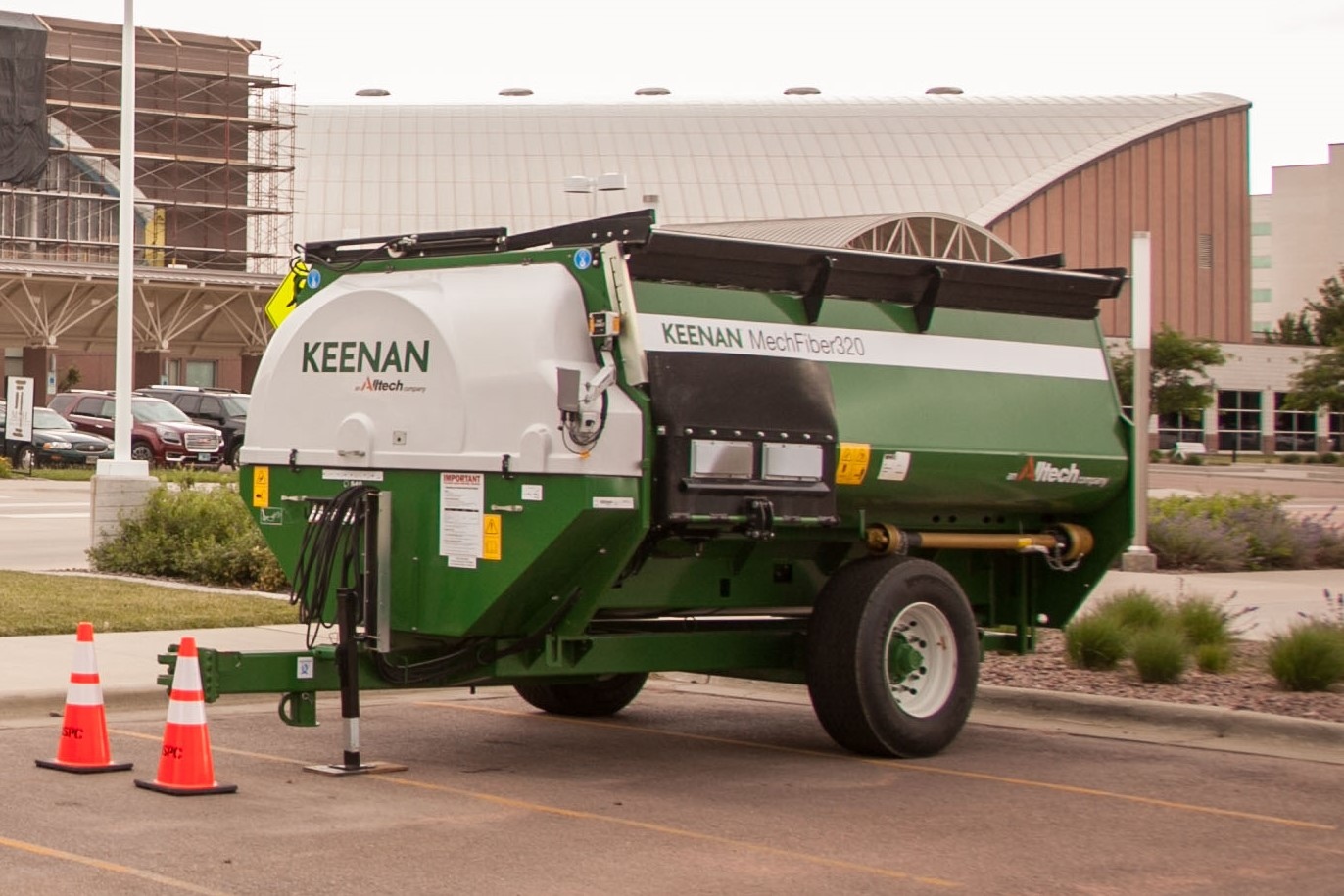 The KEENAN MechFiber 320, donated by Alltech South Dakota, raised $32,500 at the 2018 Prime Time Gala auction in support of Feeding South Dakota.
Photo credit: Robb Long Imaging
About Alltech:
Founded in 1980 by Irish entrepreneur and scientist Dr. Pearse Lyons, Alltech discovers and delivers solutions for the sustainable nutrition of plants, animals and people. With expertise in yeast fermentation, solid state fermentation and the science of nutrigenomics, Alltech is a leading producer and processor of yeast additives, organic trace minerals, feed ingredients, premix and feed.
Our guiding ACE principle seeks to develop solutions that are safe for the Animal, Consumer and the Environment. Our more than 6,000 talented team members worldwide put this purpose to work every day for our customers.
Alltech is a family-owned company, which allows us to adapt quickly to emerging customer needs and to stay focused on advanced innovation. Headquartered just outside of Lexington, Kentucky, USA, Alltech has a strong presence in all regions of the world. For further information, visit www.alltech.com/news. Join us in conversation on Facebook, Twitter and LinkedIn.                
About Hubbard Feeds:
Hubbard Feeds (www.hubbardfeeds.com), an Alltech company, provides nutrition solutions to help improve the health, performance and well-being of animals. These programs are designed using the latest technology and the best team in the business. Being passionate about animals and our customers is a core value of Hubbard Feeds and the driving force behind "Products and Answers that WORK®." Like Hubbard Feeds on Facebook: www.facebook.com/hubbardfeedsinc.