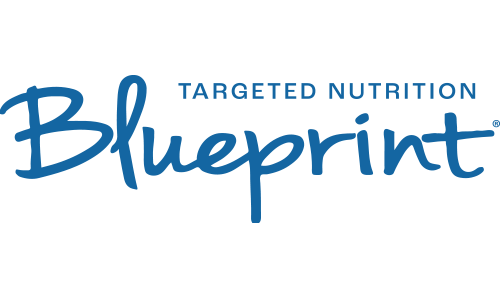 Blueprint® 18% calf starter is a palatable, texturized calf starter composed of a low-inclusion pelleted supplement, multiple grain fiber sources, processed grains, and liquid molasses. This starter encourages early intake and growth, allowing the calf to maximize its genetic potential with a combination of targeted nutrition and Alltech technologies.
Blueprint was founded on the belief that the form of nutrient delivery is just as important as the level of supplementation. Blueprint products include 100% organic trace minerals, known as Alltech's Total Replacement Technology™ (TRT), as well as a proprietary blend of Alltech technologies. This unique combination was designed through years of research on nutrition's impact on genetic animal expression and has been field-proven to deliver superior nutritional benefits throughout all phases of dairy production.
By utilizing a complete Blueprint calf nutrition program — including feeding a Blueprint milk replacer in combination with Blueprint calf starter — these combined ingredients can work synergistically to help growing calves reach their full genetic potential, resulting in ideal growth, maximum reproductive performance and optimal animal health while reducing excess mineral excretion into the environment.
About the Product
A palatable, textured dry calf starter feed balanced to provide the optimum level of protein, amino acids, starch, fiber, fat, minerals, and vitamins.
Fortification
18% crude protein to support good structural growth
Balanced minerals, B-vitamins and vitamins A, D and E.
Organic trace minerals, utilizing TRT technology for maximum trace mineral availability to aid in calf health, growth, and production.
Yea-Sacc® Extra provides yeast to promote intake consistency and gut health.
Bio-Mos® enhances feed efficiency, immune system development and gut health, helping to normalize gut microflora, stimulate the natural defenses and reinforce the function of the digestive system.
Contains a proprietary essential oil blend to support good gut microflora and digestive health.
Multiple fiber sources boost gut health, palatability, and excellent calf growth and performance.
Energy-dense
The energy density of Blueprint 18% Calf Starter helps calves reach their genetic potential, maximize their performance, and develop a functioning rumen.
Starter feeding tips
Begin at four days of age.
Keep the starter fresh by feeding in small amounts.
Always provide fresh, clean water to encourage starter intake and enhance overall digestion.
Avoid feeding hay prior to weaning.
Although fermented feeds and pasture can be fed before three months of age, a high-quality grain mix will optimize growth and rumen development.
Wean calves at six to eight weeks of age when consuming a minimum of three pounds of Blueprint 18% Calf Texturized Starter Feed per head per day for three consecutive days.
Continue to feed Blueprint texturized calf starter feed, and gradually transition calves to a grower ration over the next two to four weeks.
Moving to feeding milk replacer one time per day for one week prior to weaning normally encourages dry feed consumption and allows for a smooth transition to a dry feed diet.
| | |
| --- | --- |
| Crude protein, min. (%) | 18.0 |
| Crude fat, min. (%) | 3.0 |
| Crude fiber, max. (%) | 9.0 |
| ADF, max. (%) | 11.0 |
| Calcium (%) | 0.6–1.1 |
| Phosphorus, min. (%) | 0.5 |
| Salt (%) | 0.4–0.9 |
| Vitamin A, min. (IU/lb.) | 10,000 |
| Vitamin D, min. (IU/lb.) | 2,500 |
| Vitamin E, min. (IU/lb.) | 100 |
Choice of additives
Blueprint Calf 18% Starter Feeds are available with feed additives at FDA-approved levels. Refer to product tags for specific claims.
Feed additives include:
Decoquinate (0.005%)...............22.7 mg/lb.
For the prevention of coccidiosis caused by Eimeria bovis and Eimeria zuernii.
OR
Lasalocid.......88.0 g/ton
Control of coccidiosis caused by Eimeria bovis and Eimeria zuernii in replacement calves.
OR
Monensin................................40.0 g/ton
For the prevention and control of coccidiosis caused by Eimeria bovis and Eimeria zuernii.
Feeding Directions
Starter intake goals (by age)*

Age (weeks)

Average starter intake (lbs. per head per day)

1–2

0.10–0.15

3–4

0.80–0.90

5–6

2.2–2.4

7–8

>5.0
*Starter intake will vary based on the season, the calf's health and/or environment, and the implemented nutrition program.Bottom of Form
Caution
These products, which contain added copper, must not be fed to sheep or related species that have a low tolerance for copper.
These products have been formulated specifically for dairy calves and are not intended for other species.
Product Number
70733 — Blueprint 18% Calf Starter D22.7