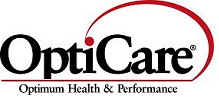 OptiCalf® paste is a nutritional supplement to be administered to young calves during periods of stress. OptiCalf provides a source of beneficial bacteria and specific targeted egg proteins to support the well-being, metabolism, and productivity of the young calf. OptiCalf is also available in powder form.
About the Product
Calves are vulnerable to a wide range of health challenges due to environmental stress in the first few weeks of life. Exposure to pathogens can result in scours, dehydration and possibly death. OptiCalf is designed to support the calf's digestive system by providing a source of beneficial bacteria and globulin proteins to help restore normal digestive function during these times of challenge.
Specific egg protein matrix with distinct profiles – OptiCalf contains specialized proteins, derived from eggs of chickens that have been inoculated with specific antigens and help give calves the protection they need during times of digestive upset.
Direct-Fed Microbials - OptiCalf contains Omni-bos® CB, containing viable strains of lactic acid producing bacteria and Lactobacillus organisms specifically for calves, to help inoculate and restore the digestive system to a healthy microbial balance.
Globulin Protein – High quality, highly digestible milk based globulin proteins are included in Opticalf Paste and Powder as an additional aid in maximizing gut health.
When to use OptiCalf
The first 2 – 3 weeks of life when intestinal health challenges are the greatest.
Onset of active digestive imbalances (scours)
When the digestive system needs to be re-established with beneficial bacteria.
After prolonged antibiotic use to reestablish the beneficial bacteria in the gut.
Nutrient Analysis
Refer to product tags for a complete listing.
Feeding Directions
OptiCalf Paste: For Individual calves:  Remove cap. Administer entire contents of tube (30 cc) orally on back of tongue during periods of stress or digestive upset. Repeat as needed. If symptoms persist, consult a veterinarian.
Product Number
#803F–OptiCalf Paste, 30 cc tubes, 12 tubes/case