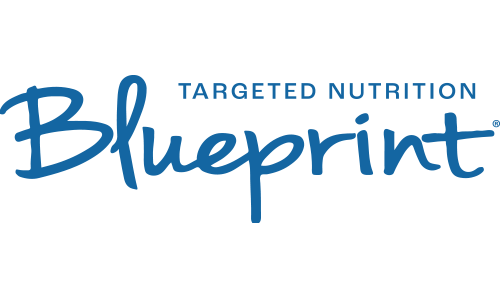 Blueprint Milk Replacers are made with high-quality, all-milk protein ingredients and added essential amino acids to achieve optimal growth performance in young calves.
About the Product
Designed for healthy, growing calves today and higher herd productivity tomorrow.
Blueprint Milk replacers are formulated to support early growth and development. Blueprint works synergistically to help calves reach their full genetic potential, resulting in ideal growth, maximum reproductive performance and optimal calf health while also reducing excess mineral excretion into the environment.
Blueprint 20:20 is the foundation of the Blueprint lineup. It contains all of the essential technologies to support a conventional milk feeding program.
Blueprint 24:20 and 24:24 HEF are designed for calf raisers looking to feed higher volumes of milk to efficiently increase weight gain. The high-energy formula (HEF) has added coconut oil to aid digestion and help maintain starter intake.
Easy Mixing
Blueprint milk replacers are formulated to ensure easy mixing. Mixing ease is measured by:
Mixability: ease of going into solution
Wettability: time to break water tension
Settle-out: suspendibility of solution
Blueprint milk replacers are manufactured to maximize mixability and wettability while minimizing any settle-out.
High Quality Ingredients
At the core of Blueprint are unique technologies from Alltech, including 100% organic trace minerals, Bio-Mos®, direct-fed microbials, and essential oils.
Sel-Plex®
Blueprint contains Sel-Plex which is a natural, organic selenium yeast that works together with vitamin E to support muscle development, immune function, and aids in enhancing overall calf nutritional status.
Bioplex ®
Blueprint contains Bioplex which helps deliver highly available and readily absorbed organic minerals which reinforces mineral status. This leads to optimal overall health, immune status and reproductive function.
Bio-Mos®
Bio-Mos helps to maintain a favorable intestinal environment while helping the calf build up natural defenses to maximize animal performance and profitability.
Essential Oils and Direct Fed Microbials (DFM)
Essential oils help to support the immune system while also stimulating appetite. DFM's work to reinoculate the digestive system with beneficial bacteria which supports a healthy gut environment.
Choice of Medicated Additives
Blueprint milk replacers are available with medicated additives at FDA-approved levels. Refer to product tag for specific claims.
Medicated Options Include:
Decoquinate
For the prevention of coccidiosis in non-ruminating and ruminating calves and cattle caused by Eimeria bovis and Eimeria zuernii.
Lasalocid
For control of coccidiosis caused by Eimeria bovis and Eimeria zuernii.
Diflubenzuron
For preventing the development of house, stable, face, and horn flies in the manure of treated calves.
| | | | |
| --- | --- | --- | --- |
| Nutrient Analysis | | | |
| | Blueprint 20:20 | Blueprint 24:20 | Blueprint 24:24 HEF |
| Crude Protein, min % | 20.0 | 24.0 | 24.0 |
| Crude Fat, min % | 20.0 | 20.0 | 24.0 |
| Crude Fiber, max % | 0.15 | 0.15 | 0.15 |
| Calcium (Ca), min-max % | .75-1.25 | .75-1.25 | .75-1.25 |
| Phosphorus (P), min % | 0.70 | 0.70 | 0.70 |
| Vitamin A, min | 30,000 IU/lb. | 30,000 IU/lb. | 30,000 IU/lb. |
| Vitamin D3, min | 10,000 IU/lb. | 10,000 IU/lb. | 10,000 IU/lb. |
| Vitamin E, min | 150 IU/lb. | 150 IU/lb. | 150 IU/lb. |
Feeding Directions
Feeding Instructions:
Beginning on day 2, introduce milk replacer.
Light Breed Calves:  1.5 to 2 quarts liquid milk replacer twice per day.
Heavy Breed Calves: 2 to 2.5 quarts of liquid milk replacer twice per day.
Mixing Instructions:
Sprinkle 10 oz (0.63 lb.) of milk replacer powder on top of 2 quarts warm water (110°F) and mix thoroughly.  Mix reconstituted milk replacer as needed for immediate feeding. With large batches, agitate mix for individual dispensing to minimize settling and feeding of improper levels. 
Cold Weather Feeding:
Calves can begin experiencing cold stress at temperatures below 50°F. Options for providing more nutrients to calves during cold stress include:
Feed up to 50% more milk replacer solution per calf per feeding.
Add a third 2 quart feeding during the day,
Supplement milk replacer with Milk Energizer (a high energy supplement) at 1-2 oz. per feeding.
MANAGEMENT TIPS
•Provide fresh, clean water at all times.
•Thoroughly clean, sanitize, and dry mixing and feeding equipment after each feeding.
•Introduce calf starter by at least 4 days of age.
House calves in a well ventilated, draft-free area
Provide clean, dry bedding at al times
•Wean calves when eating at least 3 lb. calf starter per head per day for 3 consecutive days.
•Introduce good quality hay after weaning.
Caution
These products, which contain added cooper, must not be fed to sheep or related species that have a low tolerance level to copper.
These products have been formulated specifically for dairy calves and are not intended for other species.
Product Number
#69860—Blueprint 20:20 AM NM
#69865—Blueprint 24:20 AM NM
#69870—Blueprint 24:24 HEF AM NM