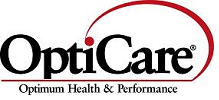 Calf NT Supplement is a water dispersible supplement containing neomycin sulfate and oxytetracycline and is intended for the treatment of bacterial enteritis and bacterial pneumonia in calves. 
About the Product
Why Use Calf NT Supplement?
Intestinal and respiratory infections result in scours and pneumonia in calves. Calf NT Supplement is a medicated supplement containing neomycin and oxytetracycline that can be used to treat bacterial enteritis (scours) caused by Escherichia coli and bacterial pneumonia (shipping fever complex) caused by Pasteurella multocida.

Contains Essential Oils - Calf NT Supplement also contains essential oils which contribute to the growth of beneficial bacteria and maintaining a favorable intestinal environment, which leads to optimizing nutrient utilization and growth.
Nutrient Analysis

Crude Protein, min %
1.2
Crude Fat, min %
0.1
Crude Fiber, min %
0.2
Calcium, min-max %
0.5-0.6
Phosphorus, min%
0.1
Active Drug Ingredients
Neomycin Sulfate
10 g/lb.
Oxytetracycline
10 g/lb.
Feeding Directions
Mixing and Feeding Directions
Mix 0.10 lb of Calf NT Supplement per 100 lbs. of calf bodyweight per day into non-medicated milk replacer. This will provide a 100 lb calf with 10 mg of neomycin and 10 mg oxytetracycline per pound of bodyweight. Feed continuously for 7-14 days.
Caution
Withdraw from feed 5 days prior to slaughter. A withdrawal period has not been established for this product in pre-ruminating calves. Do not use in calves to be processed for veal. A milk discard time has not been established for use in lactating dairy cattle. Do not use in female dairy cattle 20 months of age or older. Use of more than one product containing neomycin or failure to follow withdrawal times may result in illegal drug residues.

FOR USE IN ANIMAL FEED ONLY. NOT FOR HUMAN USE. USE ONLY AS DIRECTED.
CAUTION:  If symptoms persist after using Calf NT Supplement for 2 or 3 days, consult a veterinarian. Treatment should continue 24 to 48 hours beyond remission of disease symptoms. 
CAUTION: Federal law restricts medicated feed containing this veterinary feed directive (VFD) drug to use by or on the order of a licensed veterinarian.
Product Number
#27420–Calf NT Supplement, 50 lb. bag or 15 lb. pail