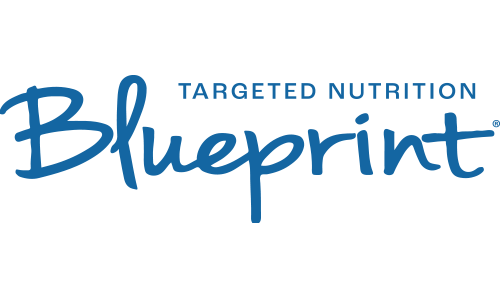 Blueprint® Doeling Developer is a complete pelleted feed designed to develop a goat's skeletal composition and achieve incremental gain after weaning as she enters the replacement pen.
About the Product
Blueprint® Doeling Developer is manufactured to slowly develop does to attain a desired frame size, maturity, maintain foot shape/health, optimize future milk production and lifetime productivity.
As part of the Blueprint® program, the Alltech technologies in this product promote digestive, immune and urinary system health. These products include Bioplex®, a source of organic trace minerals (cobalt, copper, manganese and zinc), and Sel-Plex®, a selenium yeast. Blueprint organic trace minerals resemble those found naturally in plant proteins. This translates to increased availability with less interference by antagonists and less oxidative stress, which, in turn, improves performance.
Blueprint® Doeling Developer contains Yea-Sacc®, a yeast culture based on Saccharomyces cerevisiae strain 1026, a strain specifically selected for its influence on animal performance. Yea-Sacc enhances digestibility, promotes the utilization of nutrients and boosts protein supply. It also promotes rumen stability, avoiding the wide variations in rumen pH that interfere with fiber digestion and feed intake.
Nutrient Analysis

Blueprint® Doeling Developer

#69351

#69352

Crude Protein, min %

16.0

16.0

NPN, max %

0.8

0.8

Crude Fat, min %

3.0

3.0

Crude Fiber, max %

9.0

9.0

Acid Detergent Fiber, max %

11.0

11.0

Calcium (Ca), min %

0.9

0.9

Calcium (Ca), max %

1.4

1.4

Phosphorus, min %

0.5

0.5

Salt (NaCl), min %

0.3

0.3

Salt (NaCl), max %

0.8

0.8

Copper, min (PPM)

20

20

Copper, max (PPM)

70

70

Selenium, min (PPM)

0.3

0.3

Vitamin A, min (IU/lb.)

5,400

5,400

Vitamin D, min (IU/lb.)

930

930

Vitamin E, min (IU/lb.)

75

75

Monensin (G/TON)

----

20
Feeding Directions
BLUEPRINT® DOELING DEVELOPER: Starting at 25 lbs body weight, offer 1.5 lbs per head per day until breeding weight (90 lbs). After breeding, continue on developer at 2-3 pounds per day until just before lactation. Offer limited hay/pasture at 1.5 -2 % body weight. Do NOT allow to get too fat. Provide a constant supply of clean, fresh water.
BLUEPRINT® DOELING DEVELOPER MON20: Feed Blueprint Doeling Developer MON20 continuously as the sole ration to non-lactating goats. A source of good quality hay and a constant supply of clean fresh water is also required.
CAUTION: Do not allow horses or other equines access to formulations containing Monensin. Ingestion of Monensin by equines has been fatal. Do not feed undiluted. Monensin medicated cattle and goat feeds are safe for cattle and goats only. Consumption by unapproved species may result in toxic reactions. Must be thoroughly mixed in feed before use. Do not exceed the levels of Monensin recommended in the feeding directions, as reduced average daily gains may result. Feeding undiluted or mixing errors resulting in high concentrations of Monensin has been fatal to cattle and could be fatal to goats. Do not feed to lactating goats.
General Guidelines
This product is designed to be limit-fed in combination with forages to goats from weanlings to maturity.
Product Number
69351 Blueprint Doeling Developer
69352 Blueprint Doeling Developer MON20