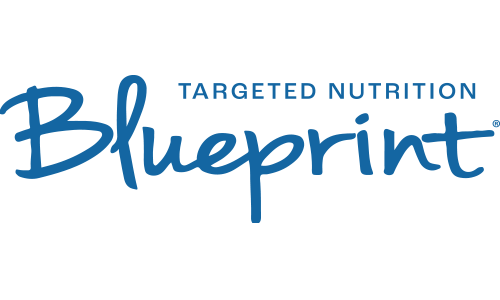 Blueprint® Goat Mineral is a coarse mineral designed to be fed at 1 ounce per head per day year-round to improve performance in all phases of goat production.
About the Product
Blueprint® Goat Mineral is a stand-alone trace mineral nutrition program formulated to maximize the genetic potential of goats through all phases of production. Blueprint supports enhanced reproduction, immunity, digestion and weaning weights.
As part of the Blueprint® program, the Alltech technologies in this product promote digestive, immune and urinary system health. These products include Bioplex®, a source of organic trace minerals (cobalt, copper, manganese and zinc), and Sel-Plex®, a selenium yeast. Blueprint organic trace minerals resemble those found naturally in plant proteins. This translates to increased availability with less interference by antagonists and less oxidative stress, which, in turn, improves performance.
Blueprint Goat Mineral also contains Bio-Mos® 2, a cutting-edge technology for gut health that enhances bacterial diversity and is helpful when animals are experiencing stress or going through transition periods.
The inclusion of Spectrum DH in this mineral maximizes rumen health and function, improves fiber digestion and feed efficiency and maintains digestive health in the faces of challenges and stressors.
Nutrient Analysis

Blueprint® Goat Mineral

#67148

Calcium (Ca), min %

14.3

Calcium (Ca), max %

17.1

Phosphorus, min %

7.0

Salt (NaCl), min %

18.0

Salt (NaCl), max %

21.6

Copper, min (PPM)

725

Copper, max (PPM)

870

Selenium, min (PPM)

25.0

Vitamin A, min (IU/lb.)

400,000

Vitamin D, min (IU/lb.)

40,000

Vitamin E, min (IU/lb.)

2,500
Feeding Directions
Feed free-choice to growing and adult goats at the rate of 1.0 ounce per head per day along with good quality forage. Provide a source of clean, fresh drinking water.
General Guidelines
This product can be fed as part of a grain mix or self-fed or in combination with forages to goats thru all phases of production.
Caution
WARNING: This product, which contains added copper, should not be fed to sheep or related species that have a low tolerance to copper. 
This product has been formulated specifically for goats and is not intended for other species. 

CAUTION: Follow label directions. The addition to feed of higher levels of this mineral containing added selenium is not permitted. 
Product Number
67148 - Blueprint Goat Mineral