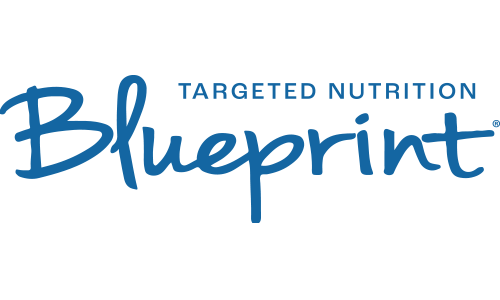 Blueprint lamb milk replacers are made with high-quality protein ingredients, including milk proteins and animal plasma, to achieve optimal growth performance in young lambs.
About the Product
Blueprint lamb milk replacer is formulated to support early growth and development. Blueprint works synergistically to help lambs reach their full genetic potential, resulting in ideal growth and optimal lamb health while also reducing excess mineral excretion into the environment.
High-Quality Ingredients
At the core of Blueprint are unique technologies from Alltech, including 100% organic trace minerals and Bio-Mos®.
Animal Plasma
Blueprint contains animal plasma, which contributes to the overall protein content of the milk replacer while also providing specialized proteins that promote a favorable intestinal environment and increased animal performance.
Sel-Plex®
Blueprint contains Sel-Plex, a natural, organic selenium yeast that works together with vitamin E to support muscle development and immune function and aids in enhancing the lamb's overall nutritional status.
Bioplex ®
Blueprint contains Bioplex, which helps deliver highly available and readily absorbed organic minerals and, as a result, reinforces mineral status. This leads to optimal overall health, immune status and reproductive function. Blueprint lamb milk replacers do not contain added copper.
Bio-Mos®
Bio-Mos helps maintain a favorable intestinal environment while also encouraging the lamb to build up natural defenses to maximize animal performance and profitability.
NeoTec 4™
NeoTec provides essential fatty acids to support the immune system and promote optimal body weight gain, structural growth and feed efficiency.
Medicated options include:
Decoquinate
For the prevention of coccidiosis in young sheep caused by Eimeria bakuensis and Eimeria crandallis, Eimeria ovinoidalis and Eimeria parva.
| | |
| --- | --- |
| Crude protein, min (%) | 24.0 |
| Crude fat, min (%) | 30.0 |
| Crude fiber, max (%) | 0.15 |
| Calcium (Ca), min–max (%) | 0.75–1.25 |
| Phosphorus (P), min (%) | 0.70 |
| Copper (Cu), min–max (ppm) | 2–7 |
| Selenium (Se), min (ppm) | 0.3 |
| Vitamin A, min | 20,000 IU/lb. |
| Vitamin D3, min | 5,000 IU/lb. |
| Vitamin E, min | 200 IU/lb. |
Feeding Directions
Mix 0.35 pounds of Blueprint lamb milk replacer with 1.5 pints of water (the final volume will be 1.75 pints). For large batches, mix 5.6 pounds of milk replacer with 3 gallons of water (the final volume will be 3.5 gallons). Feed to provide 22.7 mg of Decoquinate per 100 pounds of body weight per day.
If using a lamb nursing device:
Feed the milk cold to the lamb if it is fed through a lamb nursing device. Cold milk will reduce the likelihood of overeating. Allow free access to all of the cold milk the lamb will consume in this manner.
If bottle feeding:
12 hours to 3 days: Offer milk warm at 98°F. Feed 2 to 4 ounces of lamb milk replacer liquid every 4 to 6 hours, gradually reducing the number of feedings while increasing the amount fed.
After 3 days: 8 to 12 ounces of lamb milk replacer liquid fed every 6 to 8 hours is usually sufficient.
Management tips:
Ensure that the baby lamb receives colostrum during the first 12 hours of its life.
Any lamb that shows signs of weakness while nursing the ewe should receive a supplemental lamb milk replacer. If a lamb can nurse and there are multiple lambs, remove the stronger lamb and feed it milk replacer.
Provide lamb creep at 3 to 6 days of age and restrict its hay intake to the amount that the lamb will eat in an hour.
Lambs may be weaned from lamb milk replacer when they are consuming 3/4 to 1 pound of lamb creep daily (about 25 pounds body weight or 30 to 35 days of age).
Caution
Feeding levels may vary based on the lamb's appetite. Overfeeding can cause scours or bloat. (If scouring occurs, reduce feeding by 1/4 to 1/2 of the amounts shown above for one or two feedings. Offer an electrolyte solution to scouring lambs as needed to prevent dehydration. Contact your veterinarian if scours persist.
Product Number
#71038—Blueprint Lamb DB 24-30 APL DX MOS NeoTec