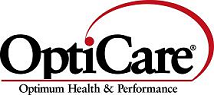 Seco-Sorb is a moisture absorbent that can be used in a variety of situations.
About the Product
The quality of an animal's productivity is directly related to its environment. Reducing moisture supports a stable, healthy environment and assists in decreasing the pathogens that the animal might be exposed to. Seco-Sorb is a high quality ready-to-use moisture absorbent that reduces the potential for growth of bacteria, mold and fungus. Seco-Sorb can be used in a variety of building types and animal species. When to Use
On piglets immediately after birth
Use on comfort mats & flooring in all stages of pork production
On dairy cow bedding to reduce environmental moisture
In poultry barns to reduce ammonia odor
Features & Benefits
 Drying ability
Conserves body heat of newborn piglets – decreases risk of chilling
Reduces environmental moisture, which reduces the likelihood of bacterial growth
Absorbs more than its own weight in water. Drying of wet surfaces reduces chance of injury to the animal/caretaker
Animal friendly - all ingredients classified as GRAS (Generally Regarded As Safe)
Use for all species
Pleasant fragrance
Key Functional Components: Mineral Absorbents, Vegetable Absorbents, Zinc & Essential Oils
Feeding Directions
For Swine: Hold newborn piglets over a container and rub Seco-Sorb on the pig vigorously from the neck to the tail until the pig is dry. Sprinkle Seco-Sorb on comfort mats and/or flooring to soak up moisture due to scouring, urination or water.
For All Other Species: Sprinkle Seco-Sorb on bedding and/or flooring to soak up moisture due to scouring, urination or water.
Product Number
#40925 – Seco-Sorb, 40lb.
All products may not be available in all market areas and other products may be offered. Check with your local Hubbard shipping plant or sales representative.